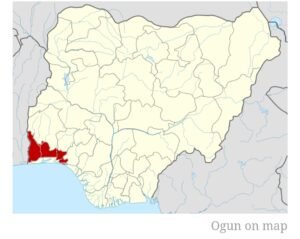 Political thugs disrupted the electoral process in Ward 13, Polling Unit 22, Itori Odo, Abeokuta South Local Government Area of Ogun State during Saturday's governorship and House Assembly elections.
At about 12:58 p.m., a party agent said to be that of the All Progressives Congress (APC) challenged a journalist for taking pictures at the unit without taking permission from him.
One of them said they had instructions not to allow anybody to take pictures or record videos at the unit.
All efforts to convince the agent to allow pictures to be taken fell on deaf ears.
Attempts to also pacify both angry agents and voters who were already raging at the 'APC' agent were also fruitless.
The tense situation degenerated into a fight after a party member, identified as Taiwo and said to be an APC member, attacked the agent of the Action Democratic Congress (ADC).
Mr Taiwo poured a dry gin on the face of the ADC agent, as others emerged from different corners with axes.
An officer of the Nigerian Security and Civil Defense Corps (NSCDC), who attempted to rescue the two ballot boxes, was overpowered by the thugs who snatched the boxes and destroyed them immediately.
The attack threw the polling unit into chaos as the warring parties exchanged blows.
INEC officials and materials were attacked as voters ran for their lives.
Premium Times